Element vs BOT (kunio & SilentKiller) :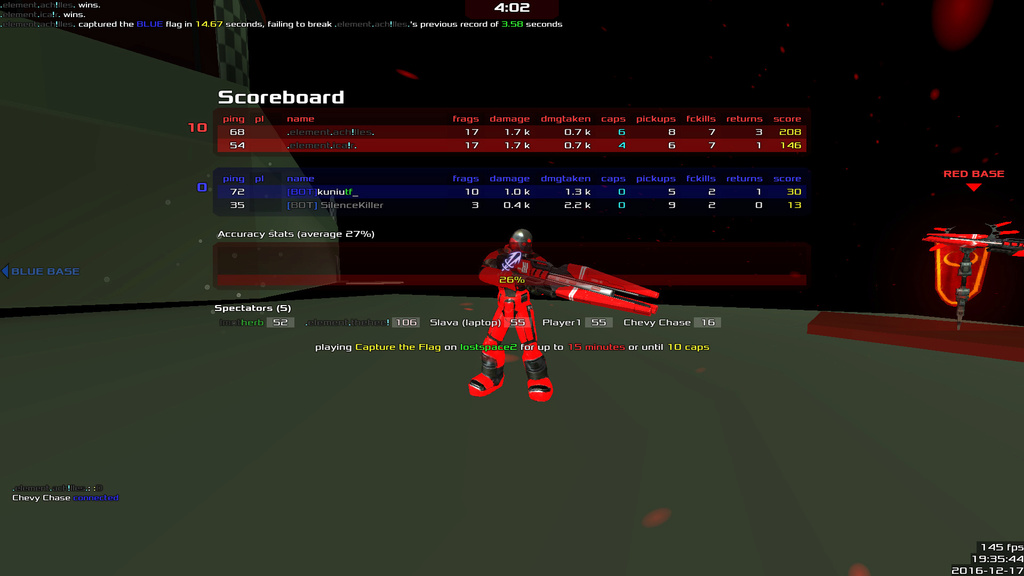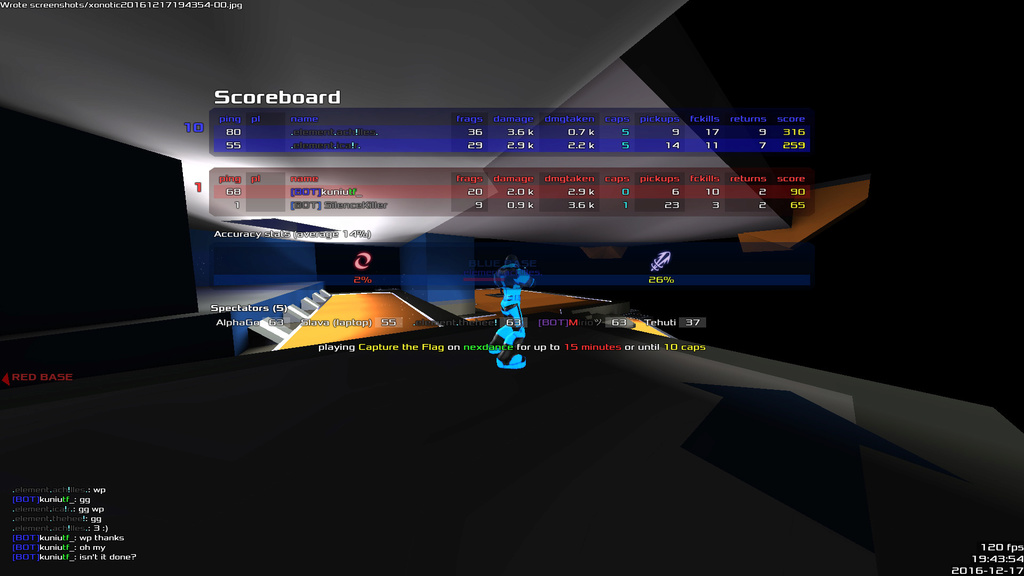 Element vs Los Regulares (qbit&twoism):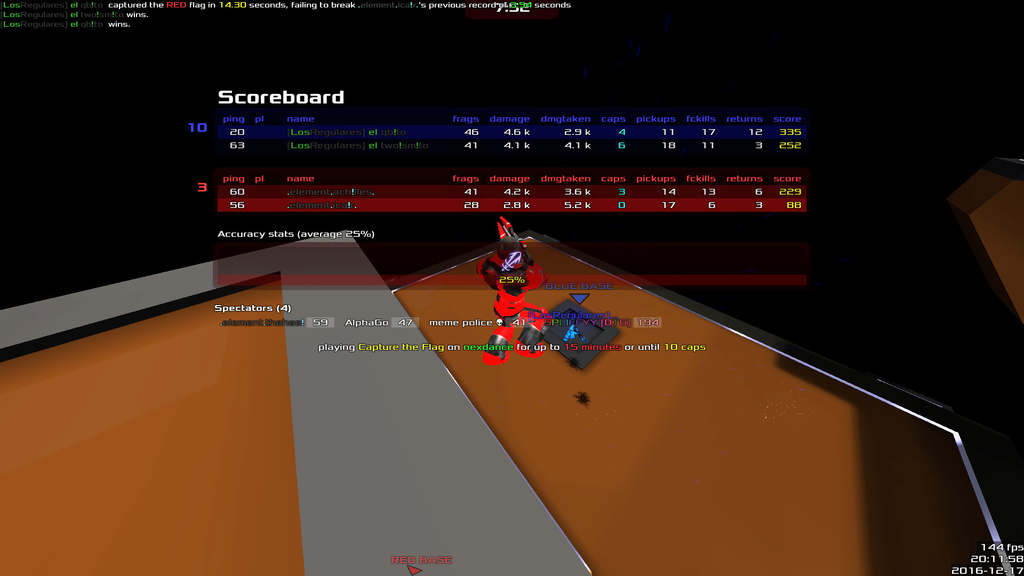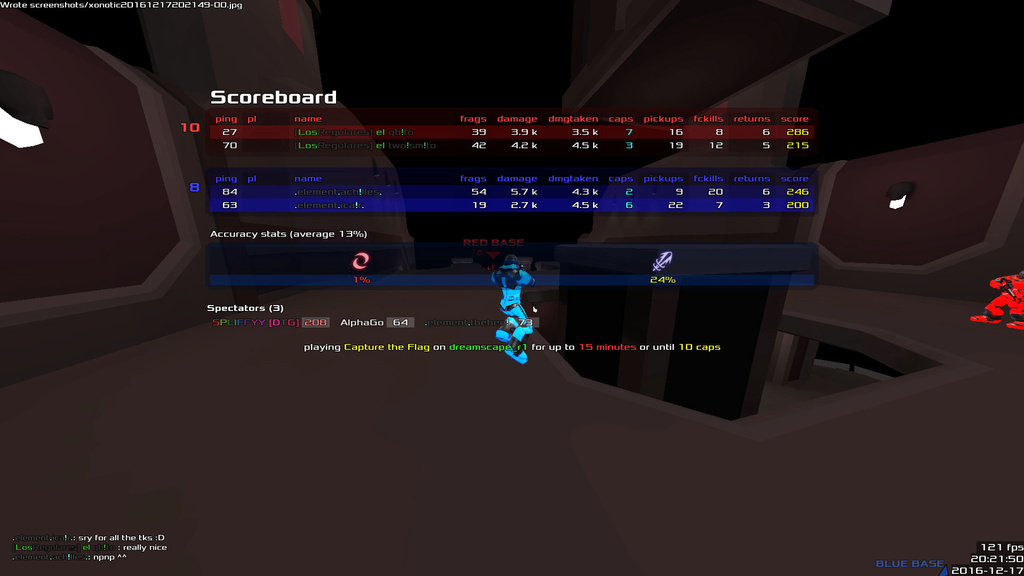 Last edited by icair on Sat Dec 17 2016, 21:30; edited 1 time in total
Element( me and ABC) vs Fight For Cookies (Smoothie & Kwakkie)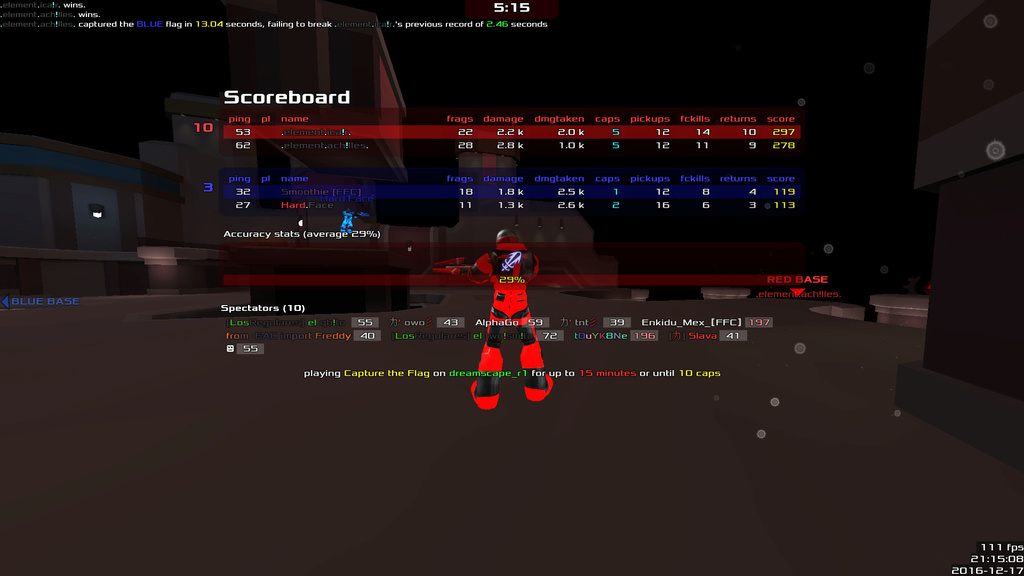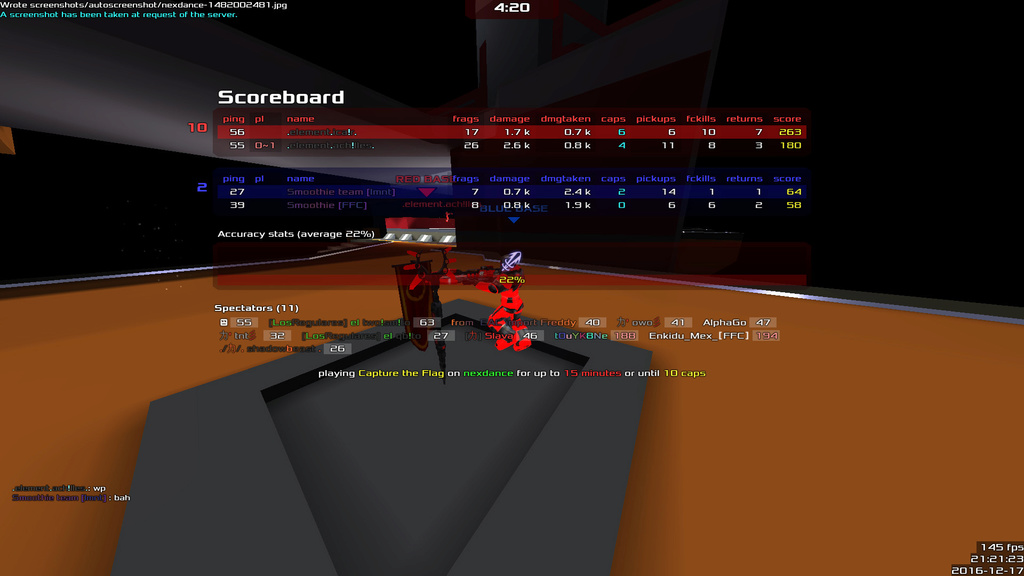 Element vs Team Noob Regulars (Zero&tnt)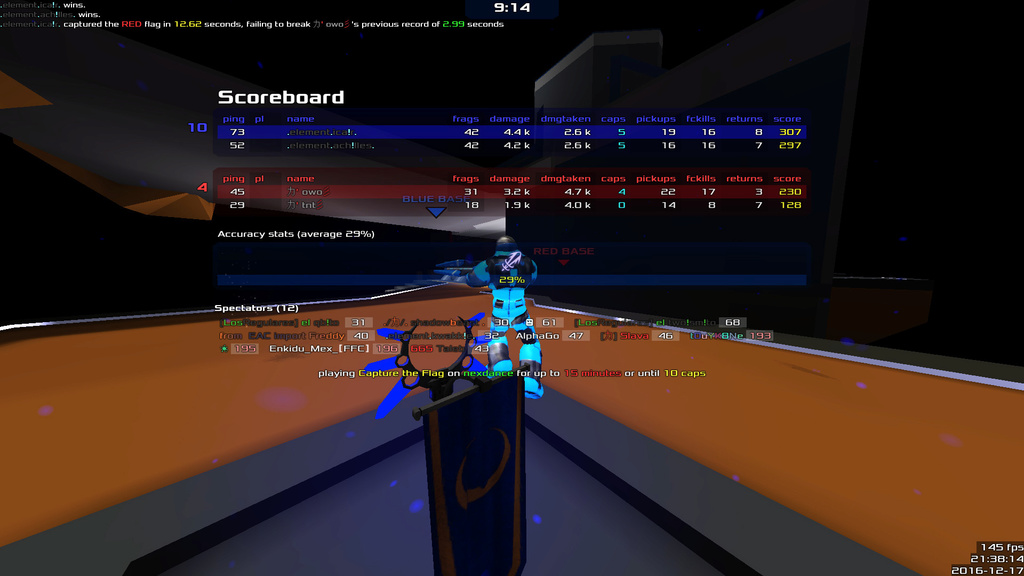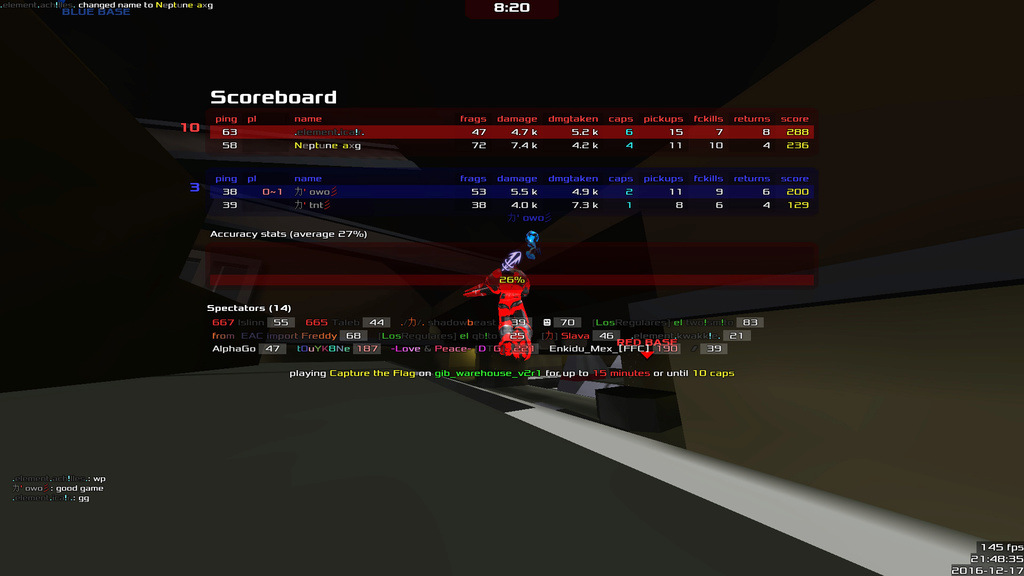 Element vs Los Regulares again (twoism&qbit)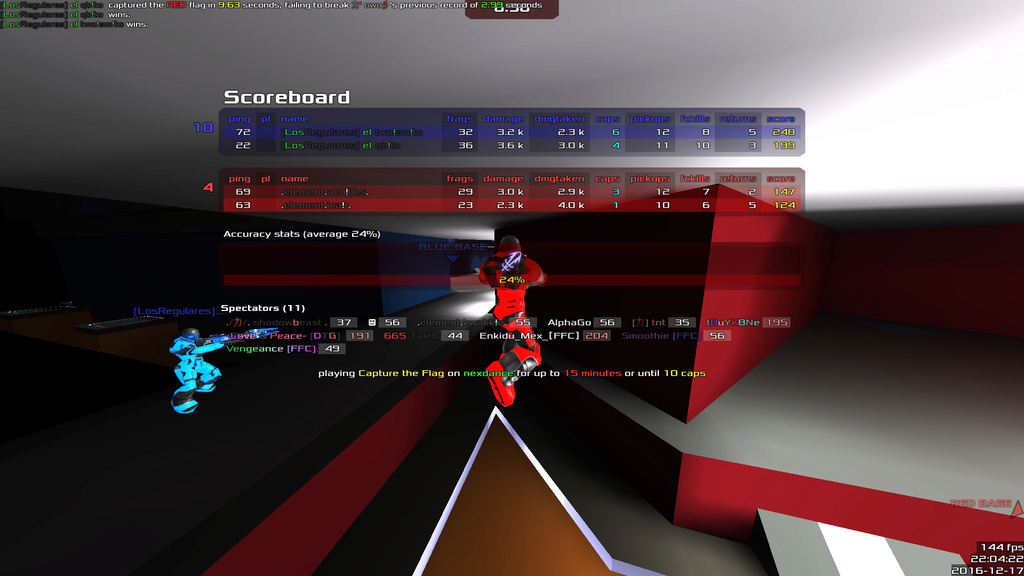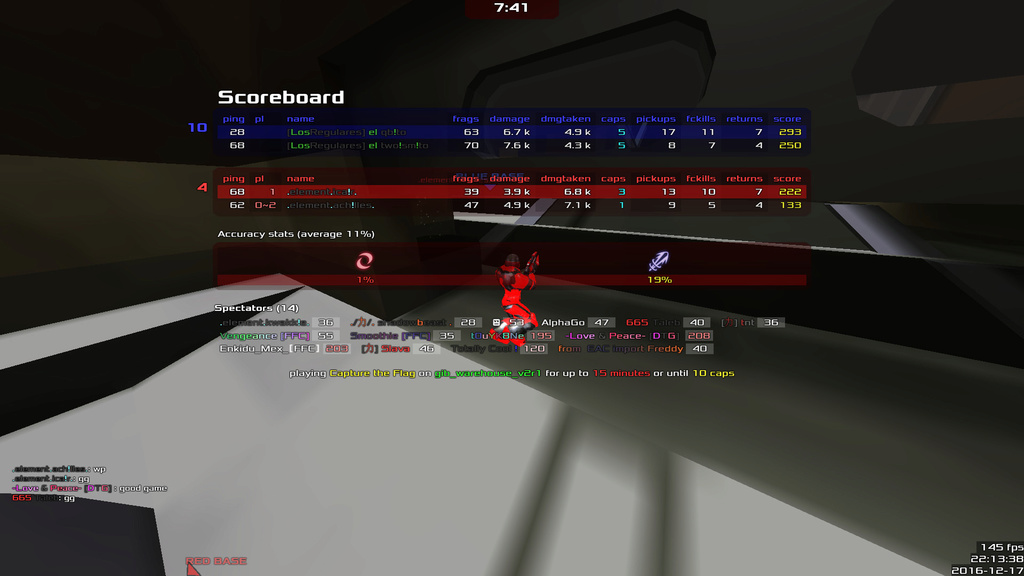 Well playd guys! You got like third place?

vega
Admin






Nice nice,

I totally forgot about this tourney till i found out too late!

Was fun i popped in for ?? donno who actually. At least I managed to push smoothie up the grid a bit.

Man i need some practice!
Admin






http://regulars.challonge.com/fr/winter2016
yes we still are 3rd here

__________________________________________________
's incomming !
Member






Member






ah yes it was super fun. ABC was great partner! 3rd place!!
i am espesially happy with this match. We were getting our ass kicked pretty hard but we got our shit together and in the end it was pretty even match!
Element vs Los Regulares (qbit&twoism):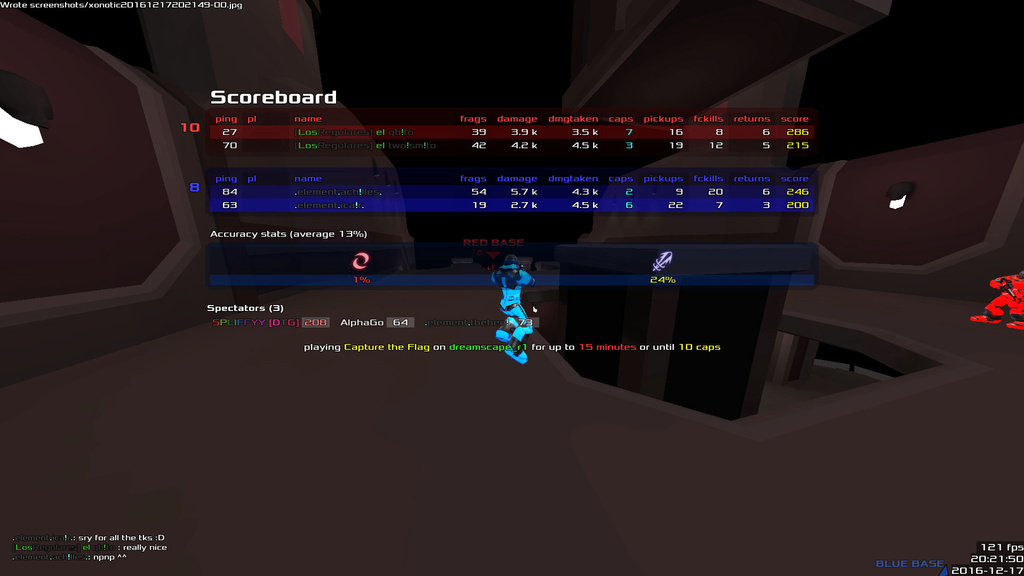 btw, demos for all matches can be found here: http://dl.regulars.win/demos/winter2016_ctf_cup.tar.xz

Similar topics
---
Permissions in this forum:
You
cannot
reply to topics in this forum